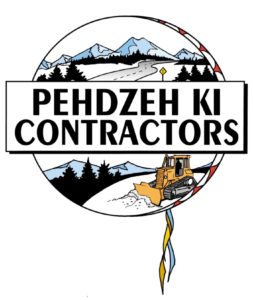 Welcome to Pehdzeh Ki Contractors Ltd. (PKCL)
Pehdzeh Ki Contractors Ltd. is the development arm of the Pehdzeh Ki First Nation. PKCL Provides a wide range of construction and maintenance contracting services within the Pehdzeh Ki Traditional Territory and elsewhere. In addition to the contracting arm of the company, PKCL operates the Wrigley Hotel and Catering.
Our Services: Hotel and catering, heavy equipment rentals and leasing, contract services, finance and administration, vehicle rental and pick-up service, environmental and wildlife monitoring, labor and operator services.
"Our Mission is to maximize our profitability while improving the Employment and Business Opportunities for the benefit of our shareholders and the members of Pehdzeh Ki"
Pehdzeh Ki Contractors Ltd. is 100% indigenous owned and operated in Wrigley, NT
"Our goal is to utilize the availability of PKFN Human Resources, while operating under good business practices, fair prices, quality work and ensuring customer satisfaction"
For all PKCL related information, such as quotes and general inquiries, please contact Sharon Pellissey at:
1-867-581-3321
pkcontractors2017@gmail.com